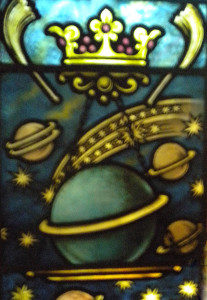 This month-or-so period preceding the High Holy Days holds a special place for me.  For one thing, since it is for many communities a time of musical preparation for these monumental holy days and their extended liturgy, many cantors and choirs are busily preparing their soul-stirring renditions.  And as we become re-infused with this music in rehearsal, the mood of the Yamim Noraim extends far out ahead of the Days of Awe themselves like the anvil top of some magnificent August thunderhead.
My home synagogue (since I was very young) has been Beth El, a large Conservative congregation with a long history of fine choral singing (not surprising here in Minnesota) both in this season and throughout the year.  I'm proud to have been a part of that history, with a few breaks, over the past 40+ years.
I have officiated cantorially for these holy days for over 30 years.  This will be my seventh year in this capacity at Sharei Chesed, a wonderful little congregation in a western suburb, where we have a small group of singers who sing lovely (mostly unison) tunes during our services.
At the same time, I make it my practice to attend the Beth El choir rehearsals in a kind of unofficial advisory capacity, singing with the bass section (or in falsetto with the altos) through the first several practices, then being a listener and offering occasional feedback and advice as asked, even though I won't get to join them for the actual services.
It happens that this year, Sharei Chesed has taken on the task of hosting our community Slichot service involving several of the local congregations, with the joint choirs of these participating shuls adding their voices to those of our fine rabbis and cantors.  I have had the honor and privilege to be involved with the planning and coordination of this service.
The sense of communal purpose during these harried weeks preceding the High Holy Days is wonderfully palpable.  And choral singing is a quintissential embodiment of community.  It is in all senses a team effort, a cooperative venture, that will culminate in a synergistic way late on Saturday evening and again in the following weeks, as we enter the gates of repentence and raise our collective choral voice in the uniquely plaintive melodies and stirring harmonies that characterize this season of awe.
Hopefully we can carry that musical synergy through the rest of the year, to enhance our Shabbat and festival services with the same seriousness of musical purpose and choral cooperation, to bring the same degree of beauty, power and grandeur to those occasions that we create on Rosh Hashanah and Yom Kippur.
I do hope you will have such an opportunity, this year or in the future, to feel and fuel this communal awe by participating in the communal act of choral singing, both for these Days of Awe and throughout the year.
Here's wishing you a happy, healthy and prosperous 5774.  L'shana Tovah!