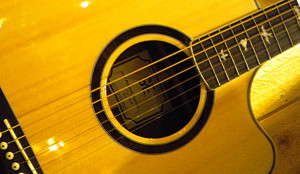 Part II:  Teaching Your New Tune
In  Part I of this post, we explored some possible criteria for choosing suitable melodies for congregational/communal singing.
Okay, so you've found this great new melody that you're sure your congregation or group is going to just fall in love with.  Make sure you're well-prepared to teach it in a fun, engaging, positive and most importantly, non-tedious way.
Mission possible.  Be quick and effective in your teaching method.  Think of it as though you were pulling a daring rescue raid – time is of the essence, and you've got to "get in and get out," do your job fast and well, because before you know it, people will get bored.  This means being thoroughly prepared beforehand, knowing your material and your teaching plan inside out before you even begin.
Always be positive.  Be encouraging when you teach (but don't overdo it).  Always make a point of complimenting them when they get it right, but even when they don't, precede your corrections with an encouraging "great job" or "good for you" maybe along with some good-natured humor.  Never show scorn or frustration, which are as contagious as enthusiasm.
Know and understand your text – as you always should.  You need to sell the song, so be ready and able to explain and convey its meaning and significance (for example, its place in the liturgy, or informational tidbits about the poet or composer) to your group.  You'll be amazed how much more meaningful and compelling this can make the experience for them and for you.
Break it down, put it together.  Teach a song phrase by phrase.  Sing each phrase by yourself while the group listens, then have them sing it.  Repeat this process at least twice for each phrase, perhaps even more for tricky passages, then go back and combine phrases, slowly building the tune.
If either the text or the tune is particularly challenging, start with one of these elements to get it right, then add the other element.  For example, say the text without pitches or rhythm, perfecting the diction.  Then say it in rhythm.  Finally, add the tune itself.
Use the "listen, then repeat" method.  Whether you're the teacher or the student, remember this important learning principle, as mentioned above.  If your audience is singing (or talking), they're not listening.  Listening means absorbing the music in one's ear, then actively repeating it.  It is the quickest way to learn – and to teach.  Repeat again to make sure they have it.
Be accurate the first time.  Another important learning principle, especially in music:  If you learn something incorrectly at the outset, it can be exponentially harder to unlearn the mistake than it would have been to learn it correctly the first time.  Don't be afraid to correct them quickly and repeatedly.  But be positive and encouraging.
Start easy, get harder.  Start with simple and/or repeating parts to help them feel encouragement right off the bat, then graduate to the more challenging passages.  You'll often be able to tell them "You've learned half the song already!"
Start slow, get faster.  For a fast song, start with a slower tempo for learning purposes.  Then gradually speed it up to its actual tempo.
Use it or lose it.  Once you've gone to the trouble of teaching the new melody, and they've made the effort to learn it, don't just chuck it aside.  Even if it doesn't seem an immediate hit, make a point of using it frequently, at least for a while.  Chances are the congregation will come around and embrace it.  Then, if it's really worthwhile, it may become a permanent choice.
Join Email List